Three stereo sound tracks, headphones, mp3 players, booklets with transcripts of the dialogue in French and English, bench.
Installation view at Exactitude is not truth, Galerie Commune, Tourcoing, France. 2014.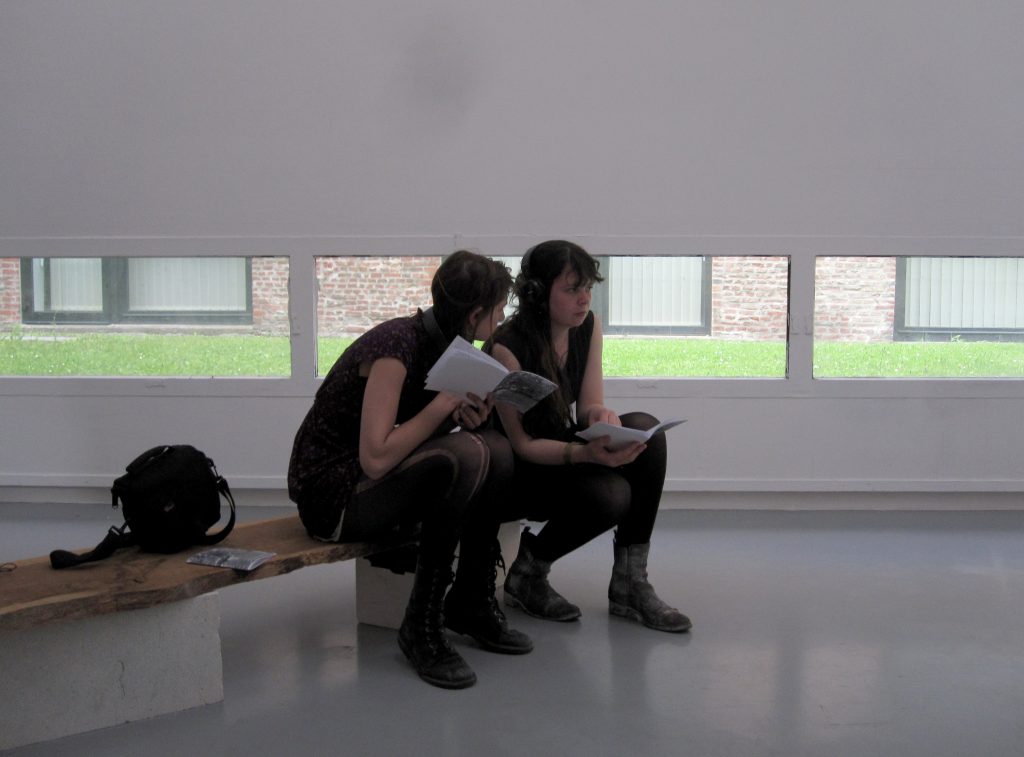 Fishing and. is an ongoing series of edited telephone conversations that explore the tradition of storytelling. In it we hear one party recounting their visit to certain places during their travels, or recalling a particular memory or connection to a place. The conversation is broken up with pauses of silence. In these pauses, the audience has time to reflect and insert their own internal dialogue into the conversation.