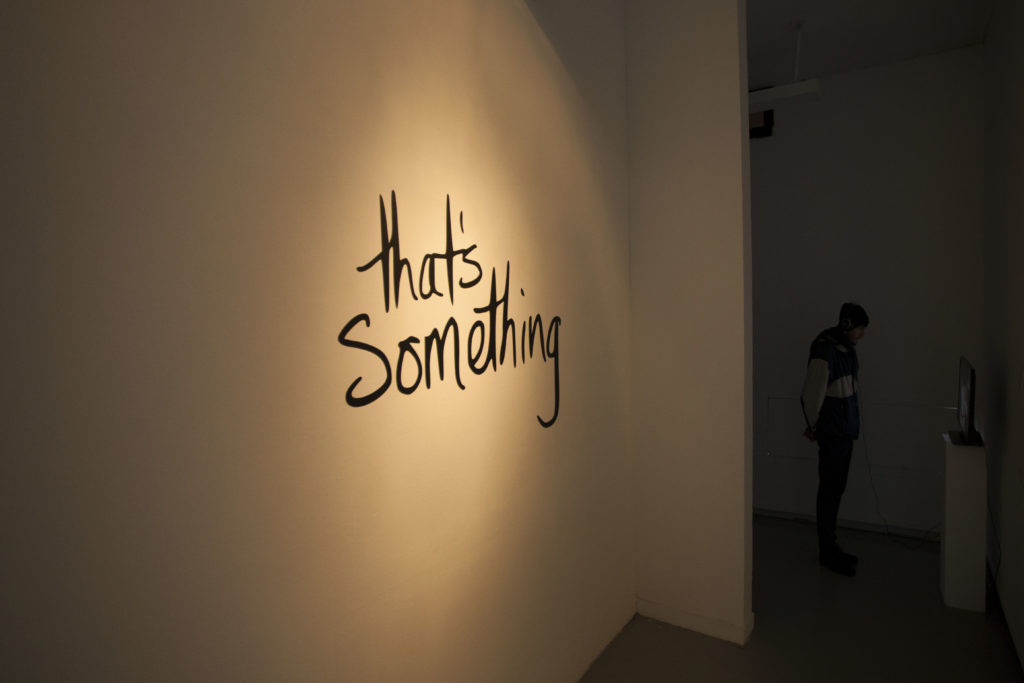 Bringing together a group of artists who work primarily with sound and are all current students in the European Post Graduate in Art in Sound (EPAS) at KASK, Ghent, this exhibition functions as a short meeting point for sharing new and experimental work that seeks to share different points of entry into sound and listening based practices. Featuring artists; Massimo Colombo, Rotem Gerstel, Pauline Miko, Flavia Passigli, Nina Queissner, Guillaume Rouseré, Melissa Ryke, Kenta Tanaka, Luis Neto, Evelien Verhegge and Job Worms.
The exhibition was held at the Galerie Commune, 36bis Rue des Ursulines, 59200 Tourcoing, the 14th & 15th of November 2019. This short exhibition programme included an artist talk, live performances and a public opening.
This project was supported by the Ecole Superieure d'Art Nord Pas de Calais, Les Amis de la Galerie Commune and KASK.