Suspended stainless steal pipe (.5m x 1m), rear-projection, speakers, wooden frame, dimensions variable. 2015. Installation at Atelier 2, Tourcoing, France.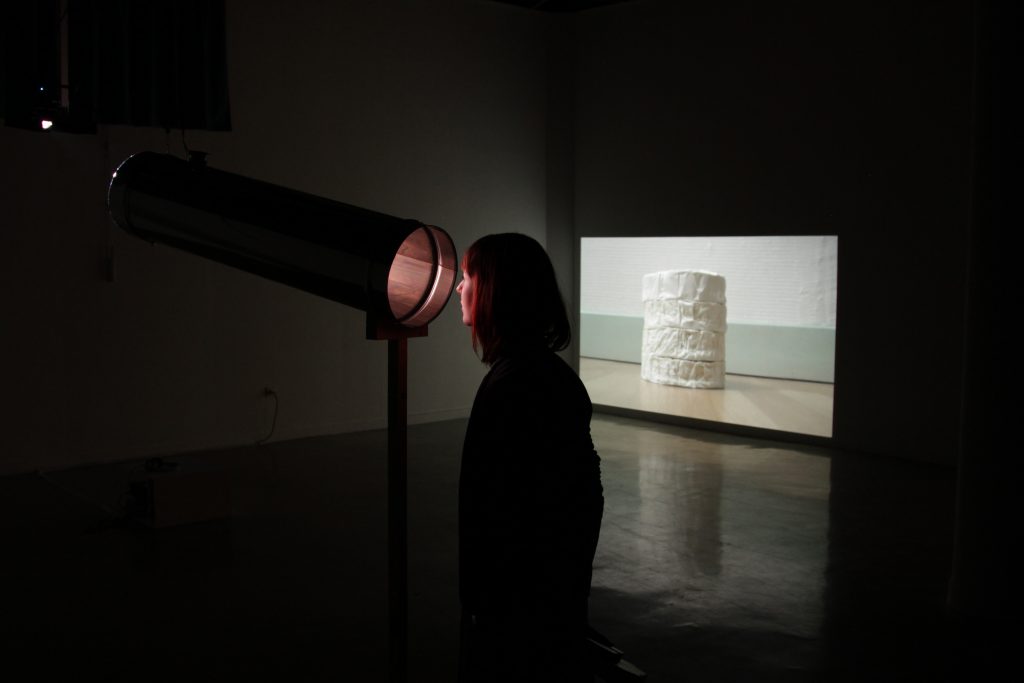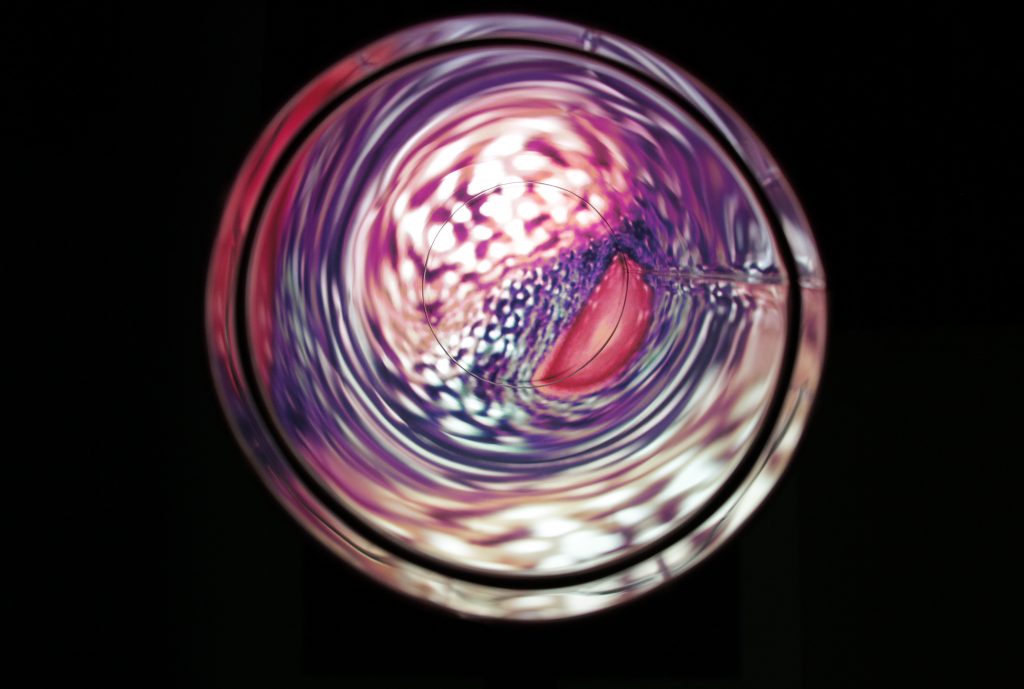 The idea for this work came from Julio Cortazar's short story N'accusez personne, in which we follow the life of someone trapped in a jumper. After many filming tests, in different locations and with different bodies I started the post-production process. I found that there were many moments where the camera filmed a flash of white or black and started to cut and organise my footage in this way, connecting different bodies and movements together. The final footage is a continuous and disorientating tour of a formless, androgynous and endless body.
Two small speakers rest on the pipe and the sound vibrates through it to create a scratchy noise that matches the rhythm and movement of the video. The rear-projection of the footage is watched through one end of a stainless steal pipe. The stainless steal reflects the video and creates a kaleidoscopic effect, further removing the original body from any link to its initial form. The viewing experience recalls ones interaction with a telescope.